I am an introvert, a geek and a woman of faith. And I suffer from a stigmatized mental illness. Nine years ago I was diagnosed with Bipolar II. I tend more towards Bipolar Depression than the highs of a manic episode, which has made meeting and making new friends sometimes difficult over the years.
But then I was introduced to Game Night.
In The Beginning…
In the early 2010s, my oldest friend Rachel, started hosting monthly Game Nights at her apartment. There were themes – like rainbows, food in bowls, movies, food on sticks, pajamas, mix tapes, and space. Puns were welcome and encouraged when planning your potluck contribution. One of my first contributions was for the movie-themed night – I brought "When Harvarti Met Salami."
We played games like Celebrities, Quelf, Munchkin, Killer Bunnies and Apples to Apple. One of our favorites was Paper Telephone, which frequently morphed into Dirty Paper Telephone.
Slowly but surely I felt comfortable during Game Night. I was making new friends and having a good time with fellow geeks and nerds.
And when I was feeling horrible I still made myself go, even if I wasn't able to be shiny and happy the whole time or even part of the time. My Game Night friends never judged me and I loved them for that.
Sometimes Rachel and I would meet up to play just the two of us. Over the years she has introduced me to Carcassonne, Ticket To Ride and Lost Cities among others. I introduced her Forbidden Island and Guillotine. Sometimes our friend Sarah would join us with her husband David. We dubbed these our Super Secret Game Nights. When Rachel moved to Indiana she and I would meet halfway for coffee and a game or two, but Game Night petered out after Rachel moved away – she had always been the glue. At that point almost everyone was getting married and having kids. Our core group had something like 10 kids under the age of 5 by 2016 so finding time to be together to play games was difficult. Eventually get-togethers morphed into Baby Brunches, but it just wasn't the same for me.
Fighting the Good Fight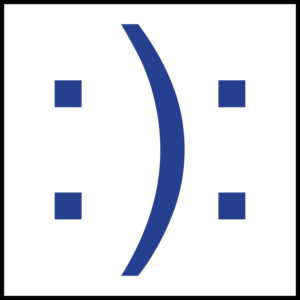 The loss of a regular social activity was a blow, but Game Night had shown me what was possible. Between 2011 and 2017 I was hospitalized three times because of my struggles, but I never stopped trying or working or fighting. I drew on the strength of friends I had made through Game Night and used the confidence that being a part of that social group had given me to keep moving forward.
Games have continued to be a way for me to be able to socialize and draw myself out of the gloom, even for a little while. Every time I visit my best friend we play some version of Trivial Pursuit. Sometimes I win and sometimes she wins and there's a lot of trash talking, laughing and love exchanged during these games. We've been doing this since I was a junior in college and some of my favorite memories with her involve games.
I was introduced to SHE through one of the Learn-a-Game nights at The Rook OTR (a board game bar in Cincinnati) earlier this year. There I found a group of friendly, like-minded souls and a great group to be a part of. That first night I walked into a room of people I had never met before and through learning to play Werewolf I was able to allow myself to open up and feel comfortable for a night. At the time I was in the midst of a particularly dark episode that involved weekly therapy and an adjustment in my meds. Adding SHE activities to my calendar and forcing myself out of the house was another way for me to fight back.
Game Night 2.0
Recently, Rachel has decided to resurrect Game Night as Game Night 2.0. We start in September for 4 monthly get-togethers. Themes are back, it's adults only and I can't wait. Right now I don't need Game Night as a way to escape my depression – I am simply looking forward to reconnecting with friends who I haven't seen much over the past few years.
Bipolar Disorder is exhausting. Being depressed and trying to be social is exhausting. But I knew, deep down, that being around people was good for me. Keeping the connections going, forging new ones, finding an escape for a few hours – any mental health professional will tell you that this is part of what you need to fight, to take control, to not let your mental illness break you down and destroy you. Games have provided me with a tool that I am happy to have in my belt. I am lucky that I have been able to have them – and the people that they connect me with – in my life.
Resources
National Institute of Mental Health
https://www.nimh.nih.gov/health/topics/bipolar-disorder/index.shtml
In Crisis?
National Suicide Prevention Lifeline
(800) 273-TALK (8255)
www.suicidepreventionlifeline.org
Crisis Text Line
Text START to 741741
www.crisistextline.org
Cincinnati Warmline
(513) 931-WARM (9276)
cincywarmline.org