I did an interview with my mom on her super creative idea to have presents around during the holiday season that are intended to be used only for unexpected presents. Below is the result of our conversation and I hope this helps you this winter!
When I was a young girl, my mother wanted a ceramic soup tureen. One Christmas, my mother went out and bought herself a fancy, ceramic soup tureen for herself. Then one Sunday before Christmas, old family friends she hadn't seen in a long time stopped by for a visit. They arrived with a present for my mother who was shocked because she didn't have a present for them! So my mother grabs me and asks me to follow her.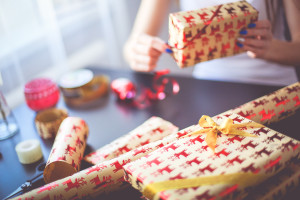 Usually, my mother had a bag full of items to give as gifts to folks who showed up unexpectedly and gave her a gift. The bag was as big as she was! Unfortunately, this year, the only thing she had was a soup tureen. I told her not to give the soup tureen to these friends, but she had nothing else to give so she put it in a bag and gave it to these friends. From that point on, I've always kept an extra stash of presents so I don't have to give away my soup tureen. Sadly, my mother never bought herself another one.
Here are some ideas for presents to keep on hand during this holiday season:
Scarves: Buy these in neutral colors and you can give these to just about anyone. It's an inexpensive gift and everyone appreciates something that will keep them warm in winter. I like to get a few from Five Below because they have a good variety of colors and the fabric is soft.
Texting Gloves: Match these to the colors of the scarves you bought and you can create a set if someone has given you a more expensive looking present. Just about any style will do, but these are particularly cute.
Full-Sized Bottle of Nice Bath & Body Products: Everyone can always use nice soap and lotion. Typically people don't buy nicer bath and body products for themselves and love to receive them as gifts. I recommend Bath & Body Works, but anywhere that's having a sale of similar style products will work.
Picture Frames: Again, this is a fairly inexpensive present and you can pick them up just about anywhere. They're nice for everyone from college students to grandparents and much better than getting another candle. TJ Maxx, Marshalls and Home Goods always have a nice selection. Or a pack like this can be broken up into multiple presents.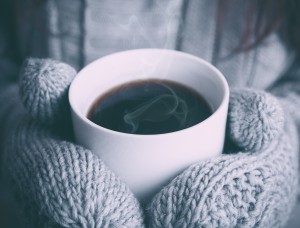 Fancy Teas: This is another gift that people generally don't get for themselves, but tea-drinkers appreciate a nice tea and it's something people can keep around the house for when company comes over. Something like this is gorgeous.
Note Cards: If you're like me, you're always searching for a note card to send a quick thank you or to attach with a gift. People appreciate a nice, neutral note card set that can be used for any occasion.
Lindt Truffles: Chocolates are always appreciated. Lindt is a brand that's nicer than your typical grocery store chocolate and they come in nice packs that seem expensive.
Water Bottles: With everyone being encouraged to go green and use reusable water bottles, we're all accidentally leaving them in our cars, on our desks at work and eventually losing them. Have a few on hand as presents and they're sure to be appreciated. This is under $15 and nice enough not to lose.
---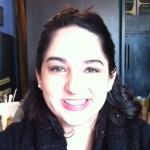 About the author: Carolyn Noe is President of Super Heroines, Etc. An avid reader and Netflix-er, she's currently planning her Parks & Rec themed wedding with the love of her life. She, her fiance, and her dog Darcy just finished binging Jessica Jones. Follow her on Twitter (@cnoeone) or Instagram (@longdistancedining).