Confession time – I am obsessed with Dogeared. They have the MOST adorable collection of dainty, pretty, quirky jewelry – totally my style. But their prices are kind of outrageous. Gold-dipped is great, but I can't spend $50 every time I fall in love with a necklace. As I've been planning my wedding, I've been stalking their website for inspiration – bridesmaids gifts, mother of the bride gifts, etc., when I came across these lovely little wish bracelets. They were the perfect alternative to the intricate friendship bracelets I was planning on making for all my friends that I was unable to include in my bridal party. But of course they are $26 each! As a bride on a budget, I couldn't possibly spend that much per item when I would have to buy at least 10-15 bracelets!
Luckily, Pinterest came to the rescue with a ton of wish bracelet tutorials. Some were very complicated, and not having grown up making bracelets, I was hesitant to take on those as a DIY. Also, the purpose of wish bracelets is for them to fall off (sounds crazy but then your wish will come true!). I found a few DIY tutorials that ended up being super simple. In fact, as long as you can tie a knot, you can make a bracelet.
Materials
Jewelry cording – preferably a fibrous material that could eventually fall apart, like hemp or bamboo
A variety of charms
Cardstock (5X7) – optional
Washi tape – optional
Instructions
Thread your charm onto your cord.
Tie a small knot onto the charm. You're done! Seriously… that's it!!
Optional
Print out a design onto your cardstock. See the templates below!
Make two cuts on either side of the cardstock, about an inch on each side.
Slip the left thread of the bracelet through the left slit on the cardstock. Repeat on right side.
Tape ends of thread with cute washi tape!
Here's what it should all look like:
Now for the freebies! You don't have to DIY the cardstock (unless you want to!). I've made you a few different templates. Use one or try them all!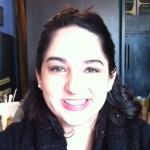 About the author: Carolyn Noe is President of Super Heroines, Etc. An avid reader and Netflix-er, she's currently planning her Parks & Rec themed wedding to the love of her life. She and her dog Darcy read Pride & Prejudice fanfiction every night before bed. Follow her on Twitter (@cnoeone) or Instagram (@longdistancedining).