'Tis the season for gift-giving! With the number of sales, promotions, and emails from a variety at this time of year, there's a lot of gift options for your geeky family and friends. That's why we've pulled together a list of great gifts for your friends, family, coworkers and more. Use AmazonSmile to support Super Heroines, Etc. while you shop!
Books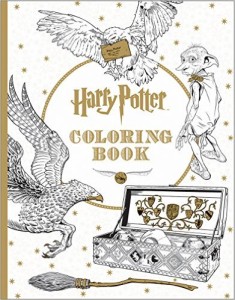 Harry Potter Coloring Book
Has your best friend caught the adult coloring bug? Maybe this isn't a "book" in the strictest sense of the word, but this coloring book is as geeky as it gets featuring highly detailed coloring pages from all seven Harry Potter books. Pair this book with a 50 Piece Colored Pencil Set for $22.96 – great for a friend who is just building her coloring book collection or to add to a growing collection.
Lost Ocean Coloring Book
Maybe the person you have in mind isn't into Harry Potter – try this Lost Ocean coloring book paired with the Ohuhu 48 Piece Colored Pencil Set for $21.99.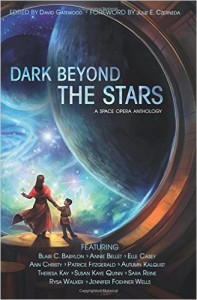 Dark Beyond the Stars
This treasure is for your sci-fi loving friends. This short-story anthology features eleven women sci-fi writers – spanning "humanity's first contact with alien life, to the challenges of space travel, to colonies established light years from Earth." With a 4.4 rating on Amazon, it's sure to delight even the most discerning reader.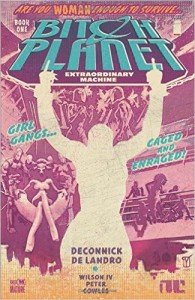 Bitch Planet
Adored by our Graphic Novel Book Club, Bitch Planet has received critical acclaim for "being entirely poignant, raw, and captivating." Described by io9 as "The Feminist Exploitation Comic You Desparetely Need," Bitch Planet is a great addition to any comic book lover's collection.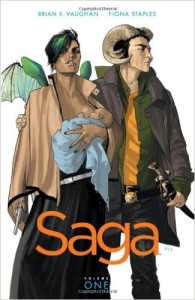 Saga Vol. 1
Another graphic novel that our Graphic Novel Book Club devoured with enthusiasm! Saga Vol. 1 won the 2013 Hugo Award for Best Graphic Story and was created by New York Times bestselling writer Brian K. Vaughan and critically acclaimed artist Fiona Staples. If that doesn't grab your attention, Saga is described as "the sweeping tale of one young family fighting to find their place in the worlds. Fantasy and science fiction are wed like never before in this sexy, subversive drama for adults."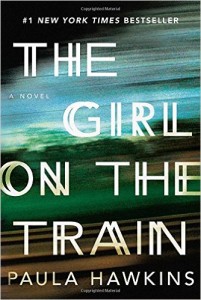 The Girl on the Train
As an Amazon Best Book of the Month, The Girl on the Train is perfect for the nerd seeking a thrilling tale. Described as "Hitchcockian," this book is an absorbing thriller that readers just can't put down. You may want to pick up a copy for your book club buddy, lit major college roommate, and one for yourself!
Games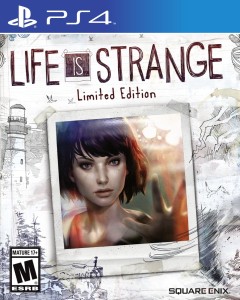 Life is Strange
After facing resistance from publishers to release Life is Strange, indie developer Dontnod Entertainment worked with Square Enix to release the title. It became the 5th best-selling Playstation 4 and Playstation 3 game in February this year. The game follows "the story of Max Caulfield, a photography senior who discovers she can rewind time while saving her best friend Chloe Price." Great for gamers who like multiple endings.
For the Home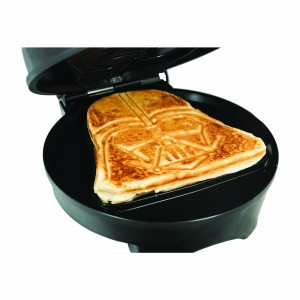 Darth Vader Waffle Maker
Did your dad buy Star Wars marathon tickets? Does your mom have a countdown to Dec. 17? Then this waffle-maker is a great addition to your Star Wars release day celebrations! Get up early and make these pancakes so you have full bellies for the awesome day ahead!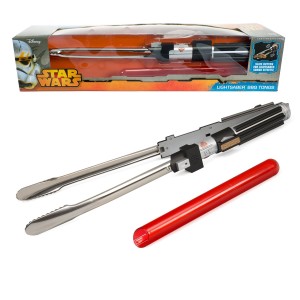 Star Wars Lightsaber BBQ Tongs with Sounds
Then later, you can grill up some lightsabers… I mean hot dogs… with these tongs – BBQ like a Jedi! These tongs make lightsaber noises as you cook up a delicious meal.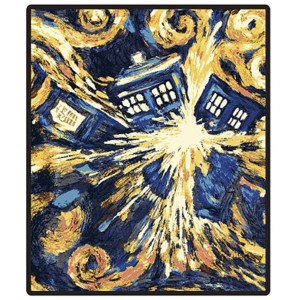 Doctor Who Throw Blanket
For the Doctor Who fan who has everything, try this amazing throw blanket inspired by Van Gogh's Pandorica Painting from the show. Your loved ones will know you care about their warmth and well-being with this fabulously cozy gift!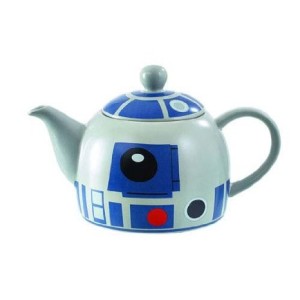 Star Wars R2-D2 Teapot
For the Star Wars Nerd who wants a warm drink on a Hoth night, try this fabulously detailed R2-D2 teapot. Pair with this Death Star Tea Infuser for $21.95 and you're sure to delight a tea loving Star Wars fan.
Misc.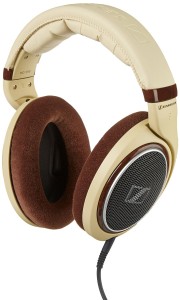 Sennheiser HD 598 Over-Ear Headphones
For the music lover who wants to savor every note, try these premium, audiophile-grade over-ear, open back headphones. This would be great for dad (mine is really into music!) or your special someone as it's a bit pricey, but totally worth it.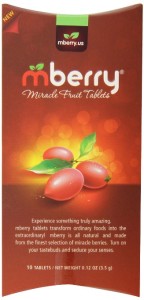 mberry Miracle Fruit Tablets
For the adventurous foodie, try mberry Miracle Fruit Tablets. "The berry is approximately the size of a cranberry and it contains the glycoprotein, Miraculin, which modifies taste perception. Once Miraculin binds to the taste buds, lemons will taste like lemonade and beer like chocolate thanks to the temporary altered state of the taste receptors on your tongue."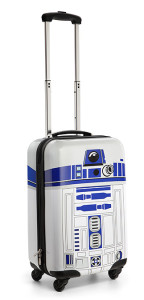 Star Wars R2-D2 Carry On Luggage
For the nerdy jetsetter visiting Tatooine, try this R2-D2 Carry On Luggage. This piece will stand-out amongst the millions of black bags, comes with 360 swivel wheels for quick escapes, and is within carry-on restrictions for more airlines. This is the droid you are looking for.
Did you find great gifts on this post? Have you found other nerdy gifts you think folks should know about? Share your thoughts in the comments!